Welcome to
Arbor Nails & Spa
Located conveniently in Madison, AL 35756. Our nail salon is one of the best salons in this area. Arbor Nails & Spa offers premier nail care and spa treatment services to satisfy your needs of enhancing natural beauty and refreshing your day.
Our nail salon takes pride in providing our valued customers all good services and top-high quality products as well as materials. You can find all the services, from Manicure, Pedicure to Waxing. Especially, if you want to find a product that good for your nails, it's time to take a look at SNS Dipping Powder. Dipping Powder not only has no odor, no liquid, no primer, and no UV light, but it also helps your nails healthier, more beautiful, and long-lasting nails by adding 5 different kinds of Vitamins and Calcium. With a full of colors, we ensure to bring a new and impressive look for your nails.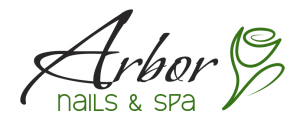 Our nail salon understands that Safety and Sanitation are key to your peace of mind. Our implements are medically sterilized and disinfected after each use. Buffers and files are used only once then discarded. All pedicure procedures are done with liner protection. And above all, staff are trained to follow a proper sanitization protocol that puts client's hygiene as the number one priority.
We aim to maintain our reputation with professional quality services, which will compel you to refer us with pride. Come in, and relax with complimentary drinks such as coffee, tea, water, beers, red sweet wine, white sweet white, dry red wine, dry white wine, popular wines coffee, surf the internet while you enjoy your treatment.