Located at a beautiful place in Victorville, CA 92395, Wild Nails & Spa offers the ultimate in pampering and restoring your beauty with our whole-hearted, careful & professional staff.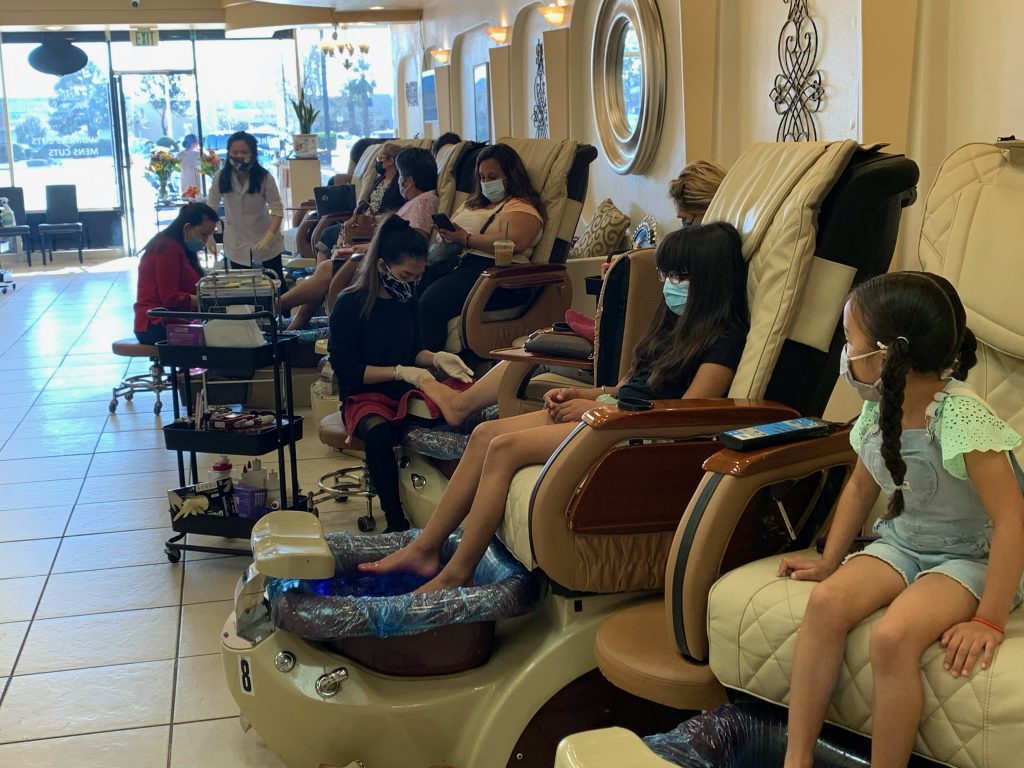 We built our nail business by going above and beyond for each and every one of our customers. We take pride in providing quality Manicure and Pedicure services. We strive in providing you with excellent services and professionalism. We want you to enjoy and feel relax when you are in our nail salon. We stay late and come in early; give clients what they want then some to keep customers coming back, we do use top-of-the-line sanitation products, plus we stay update with the current trends and innovations, and we pass the information on to our clients.
Our nail salon understands that Safety and Sanitation are key to your peace of mind. Our implements are medically sterilized and disinfected after each use. The employees only use the top-rated sanitary spa equipment along with vigorous staff training and service procedures. Yes, you can rest assured that you are in good hands.
Come pamper yourself and experience the ultimate service. Call Us to set an appointment, or just walk in any time.