You have the choice of bringing your own tools, or have us provide them. Before we can use your tools, we do have to sanitize them, as required by state law. If we provide the tools, they are sanitized and disinfected according to regulations and the "best practices" of the spa industry. If a tool cannot be disinfected it is either disposed of or given to the client after a single use. Come experience our odorless spa!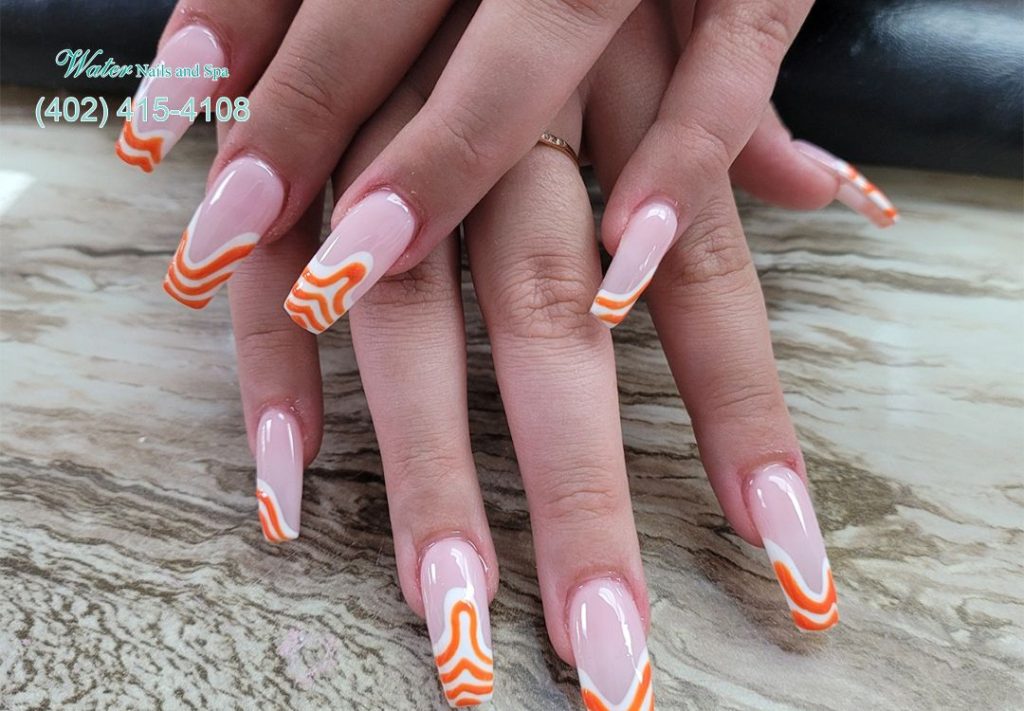 Water Nails and Spa – Nail salon Omaha
Our nail salon is full of life & creative energy. We specialize in color & corrective color & focus on the entire "you". Allow our experts to shape your brows, color your hair, enhance your nails & give you the education & products to duplicate the look we achieved! You will leave with added confidence.
Who said French Manicures have to be white every time? Put a modern twist on the classic design by dipping the ends in a dark shade. This edgy and fresh style adds an instant rockstar feel to your fingers and will polish off any outfit you wear. Keep the tips thin for a chic feel – it's a sharp and fresh option to try for the days when you're feeling a bit badass.
How beautiful are these nail art designs? We're obsessed! If you really want your nails to get noticed, this design is for you. Call, walk in or message our nail salon 68144 today