Walk into a world of nail care & beauty services and be pampered by our creative, professional technicians while coming with us at a beautiful corner in Harahan, LA 70123.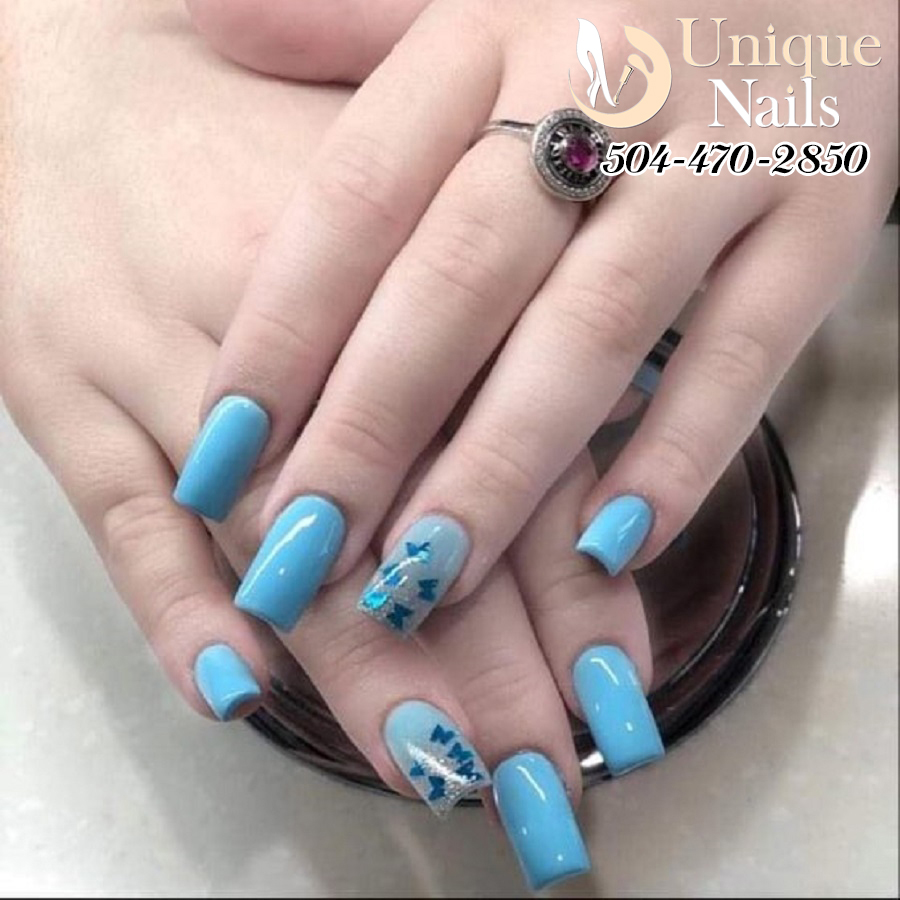 Our nail salon takes pride in providing our valued customers all good services and top-high quality products as well as materials. You can find all nail-related services, from Manicure, Pedicure to Dipping Powder. At Unique Nail Spa, a wide choice is provided to customers, so you can use any services that you like. All of our services are at decent prices, so there is no hesitation when you use one or even more services at our salon.
We understand that Safety and Sanitation are very important to customers. Our implements, equipment, and electrical instruments are always thoroughly cleaned and subjected to an approved sanitizing and disinfecting process before being reused. Buffers and files are used only once, then discarded. All pedicure procedures are performed with liner protection. Our staff were trained to follow a proper sanitization protocol that puts our customer's cleanliness as the number one priority.
Unique Nail Spa- where you feel unique and special!