Trio Nail Lounge: If your nails are prone to breakage, it could mean they need moisture. Moisturizing the nail bed will help nails grow, it can make cuticles look better and help protect nails from breaking due to a lack of moisture. Join the extremely elegant atmosphere at our beauty salon and get your nails done while sipping a glass of exquisite cocktails from our beverage bar.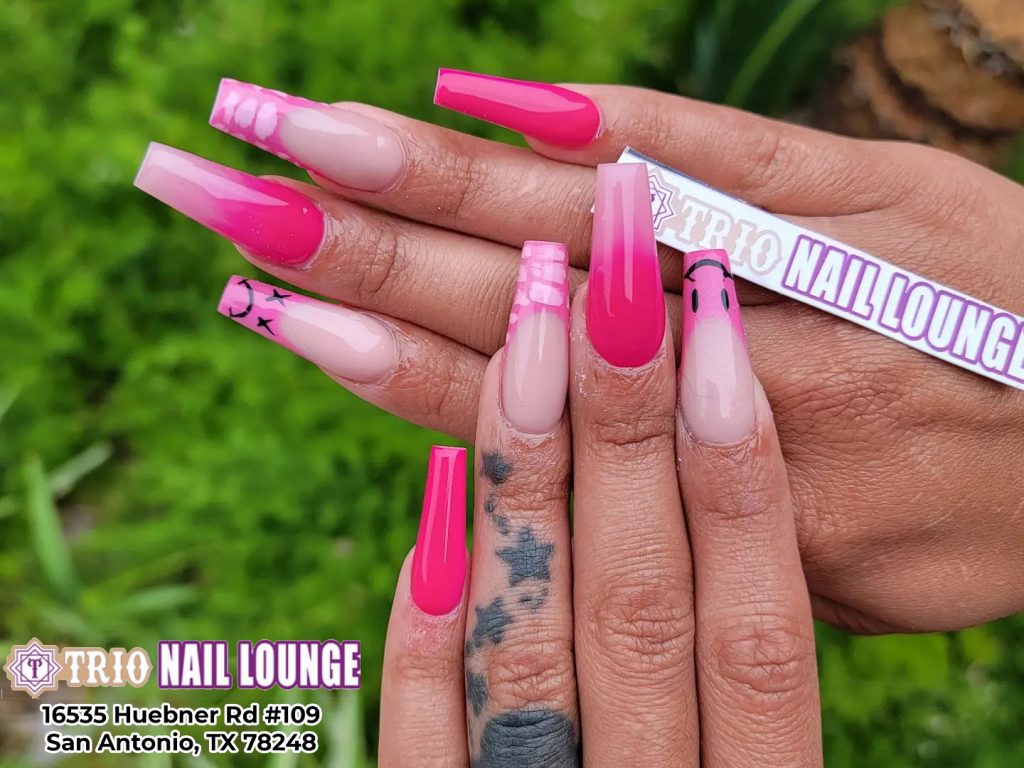 Trio Nail Lounge – Nail salon 78248
Who isn't fond of flaunting long and beautiful nails that look attractive and bring in compliments? Stop in today and let us transform your fingertips! While some girls love their nails to be neutral and quite low-key, others love their nails to be eye-catching and unique. If you are into trying something new, then you have to try this design. Please call for reservation!