TN Nails – Nail in Grande Prairie: We are dedicated professionals committed to excellence. We strive to exceed our clients' expectations and have a passion for what we do. Our team unconditionally guarantees all services and products. An unsurpassed experience means our guests should feel their absolute best when they walk out TN Nails door.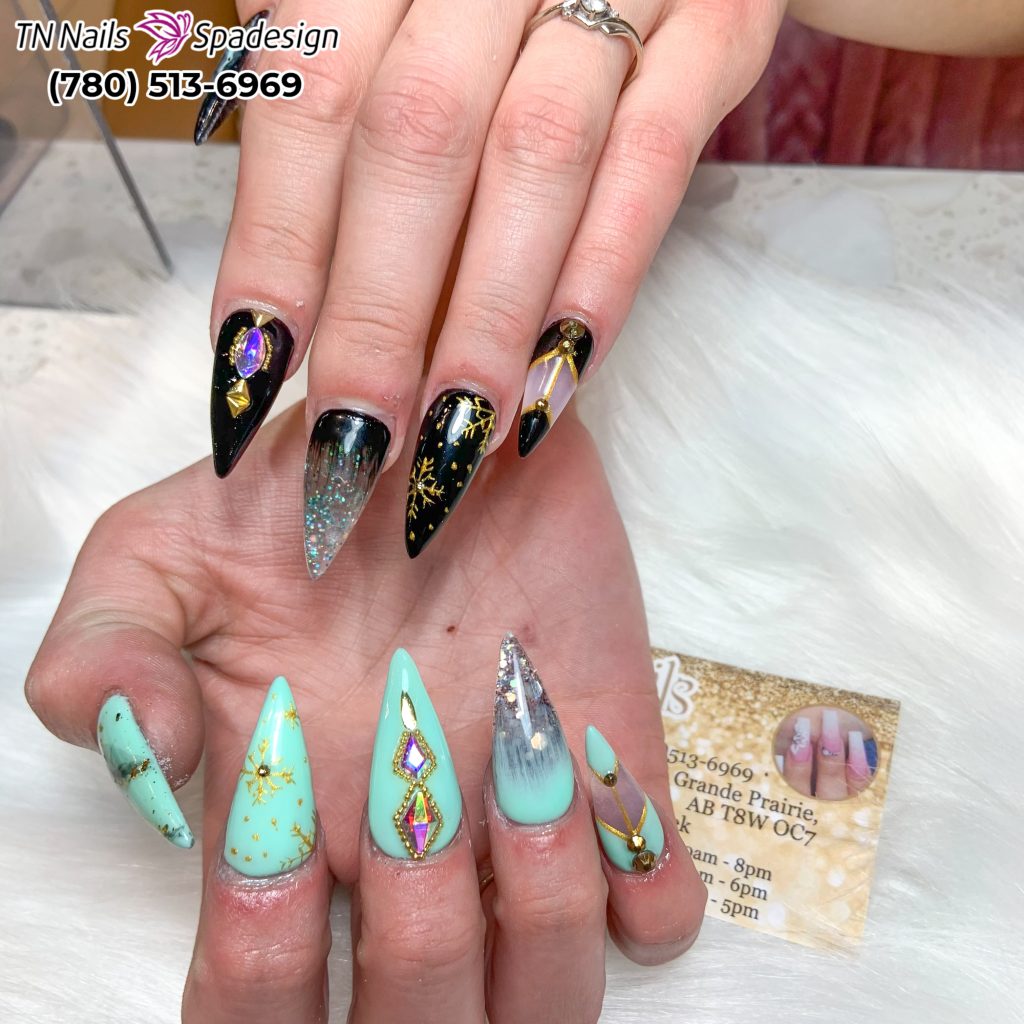 This nail art is the perfect mix between a sophisticated, natural nail and the glamourous look that every woman wants. Nothing would make you feel loved by pampering yourself with a perfect set of nails. Come relax in a luxurious, airy space with soothing music, the fragrant scent of essential oils, and be pampered by the golden hands of our pro technicians!
TN Nails's convenient place to take care of your beauty needs. Our team try to bring the enthusiasm into everything we touch throughout our day to make our clients feel beautiful and glamorous. Visit best nail salon today!