A manicure is a cosmetic beauty treatment for the fingernails and hands performed at home or in a nail salon. A manicure consists of filing and shaping the free edge, pushing and clipping (with a cuticle pusher and cuticle nippers) any nonliving tissue (but limited to the cuticle and hangnails), treatments with various liquids, massage of the hand, and the application of fingernail polish. When the same is applied to the toenails and feet, the treatment is referred to as a pedicure.
Nail art design by T & N Nails in San Diego | Nail salon 92154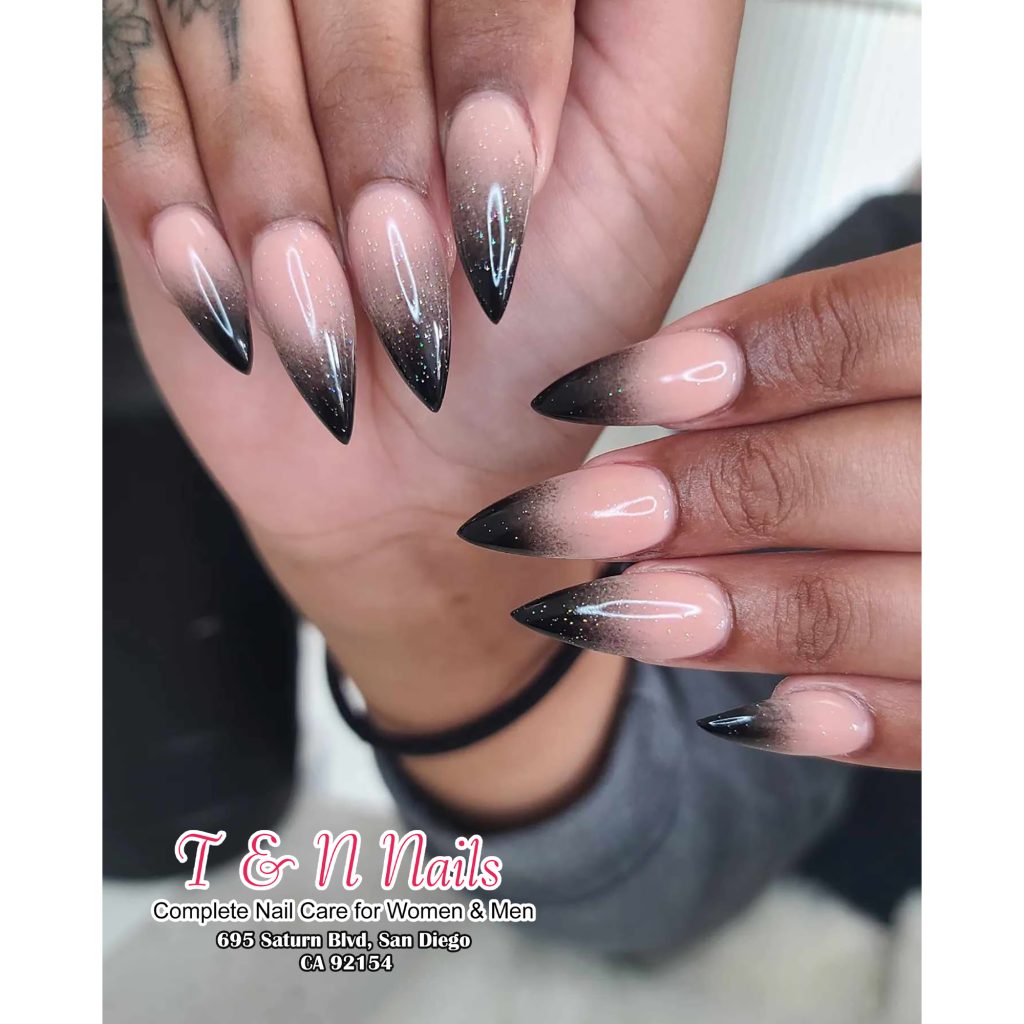 Some manicures include painting pictures or designs on the nails, or applying small decals or imitation jewels. Other nail treatments may include the application of artificial gel nails, tips, or acrylics, which may be referred to as French manicures.
Healthy hands are what we do. If you want to shape, shine, polish, pamper — or simply relax — our specialists are ready to put their nail smarts to work for you. Your hands will feel and look amazing. And, trust us, people will notice.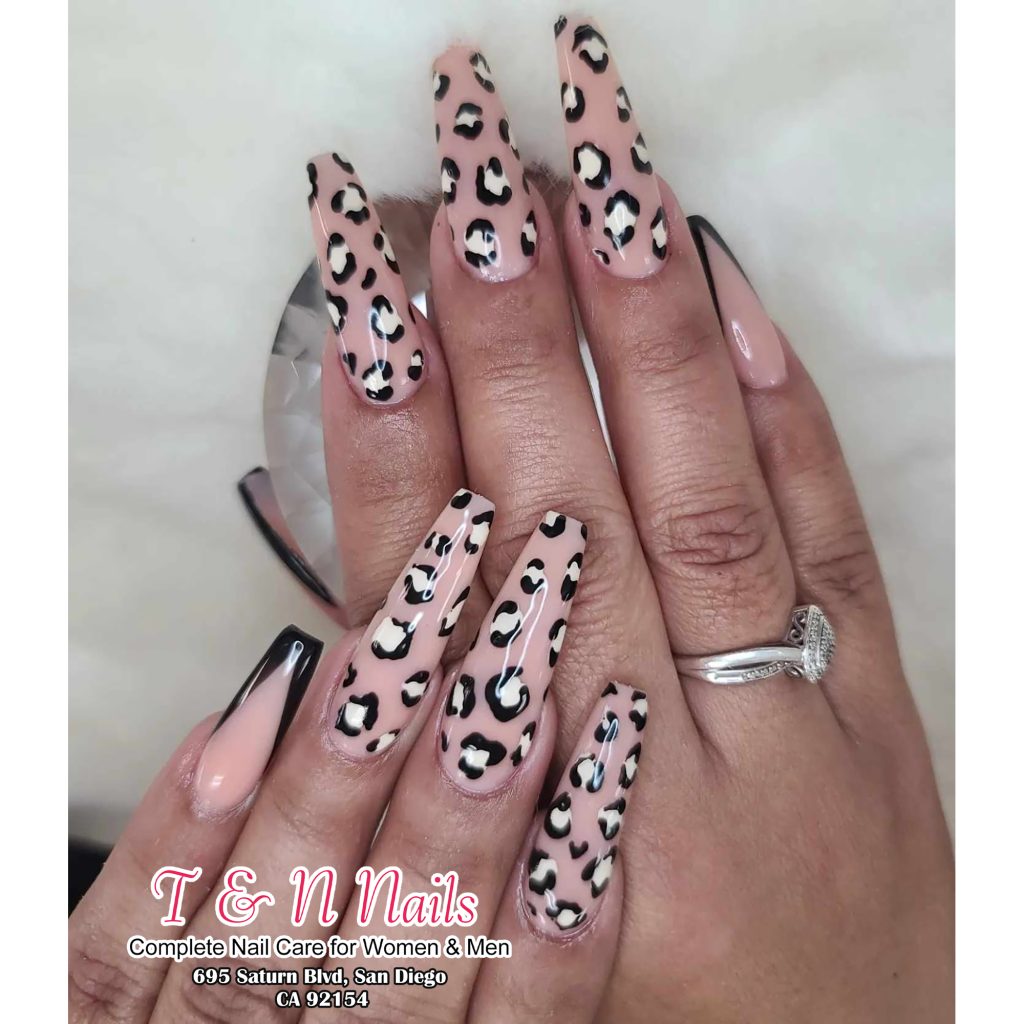 Spend a little "me time" with one of our top nail technicians and enjoy a little conversation or a little quiet as you are pampered with your choice of all the latest techniques and color trends. Relax and enjoy the massage included with every manicure. Choose from literally hundreds of colors! You will feel fantastic as your nails are shaped, buffed, and coloured to perfection. And with our affordable prices and membership options, it's easy to fit regular nail care services into your budget.
T & N Nails in San Diego | Nail salon in San Diego CA 92154
Address: 695 Saturn Blvd, San Diego, CA 92154
Phone: 619-424-3940
Email: annienguyen27@yahoo.com