MANICURE AT OUR SALON
What Are Gel Nails?
Let's cover gels first. Gel nails are made by a three-step process, which consists of brushing a base coat, nail polish, and top coat over your natural nails. With each coat, the nail is placed under a UV light for somewhere between 30 seconds and two minutes to cure. Once cured, the layer of gel polish hardens and won't smudge like a regular nail polish. The final result is nails that sport a glossy and freshly manicured look.
If you want to extend the length of your natural nails, gel nails also come in handy. Gel extensions, we're looking at you! This popular technique consists of an extended tip, typically made of acrylic, that's attached to the ends of your nails. Next, your nails undergo the normal process of applying a gel nail polish system and being placed under a UV lamp to set.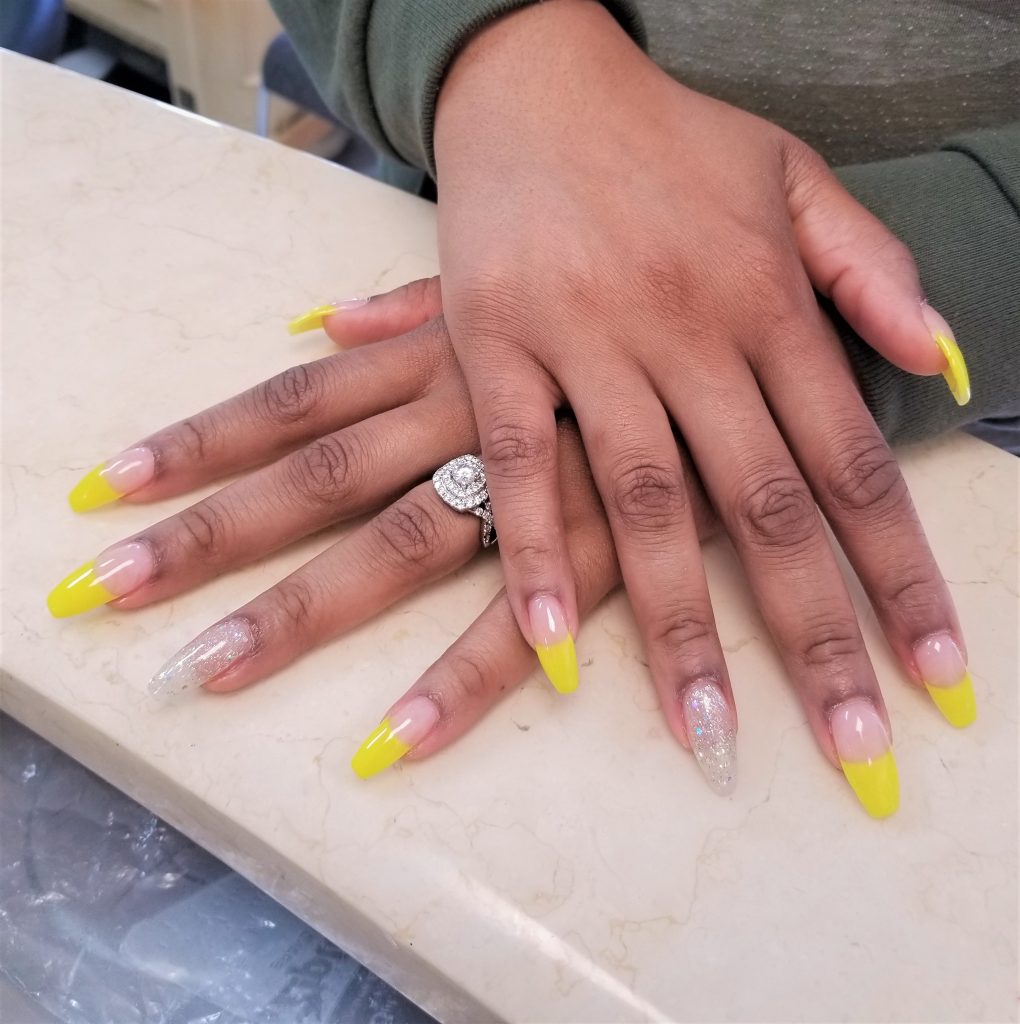 What Are Acrylic Nails?
Moving onto acrylics! Acrylic nails are made of a combination of liquid and powder that's laid over your natural nail with a brush. Once the mixture is applied, your nails are filed and shaped to emulate the look of natural nails. After your acrylic nails are shaped, each nail is painted with a base coat, nail polish color, and top coat. Nails are then set under a fan to dry.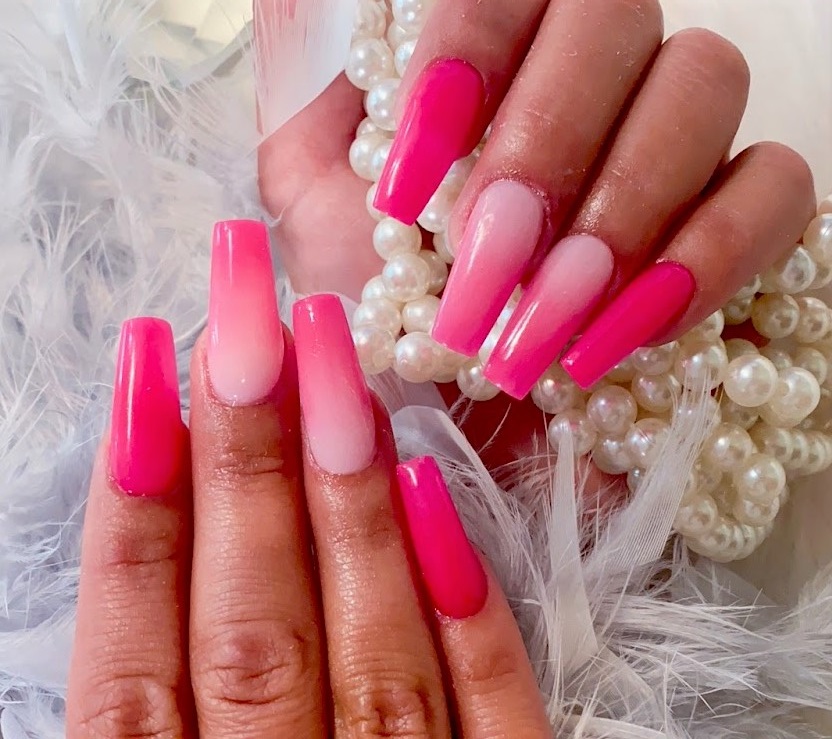 EYELASH EXTENSIONS
Can I swim or shower with my eyelash extensions?
You can, but not until you've waited at least 24 hours after your appointment. Eyelash adhesives vary in the time they take to cure, from either 12 to 24 hours depending on what glue your stylist uses. It's super important that you're gentle with your lashes and make sure that no water touches them during this time. You can shower after getting lashes as long as you don't get the lashes wet and don't stay in the steam for too long.
After Care Instructions – Nail salon 33908
Do not get lashes wet for the first 24-48 hours.
Do not use oil-based eye products, creams, and/or waterproof mascara.
Use only water-based makeup and makeup remover.
Remove makeup around the eye with a cotton swab.
Do not perm, tint, or use an eyelash curler.
Avoid pulling extensions or rubbing the eyes.
To extend the life of your lashes, please schedule a refill every 2-3 weeks.
Please see a licensed professional if you would like to have your eyelash extensions removed properly.