Though all soups are great, especially in the winter, or on a cold rainy day when you just crave that warm feeling in your belly, – Pho Vietnamese Haltom City has most of those other soups beat for its efficiency in the summer as well.
While it does have that hot broth that can get you through a thousand winters, this broth is also very very light. It isn't oily, like in most chicken noodle soups, or pureed, like in tomato; it's just heavy enough so that it doesn't feel like you're eating seasoned water, but light enough to tide your hunger over in the summer if you're not really bothered by its temperature.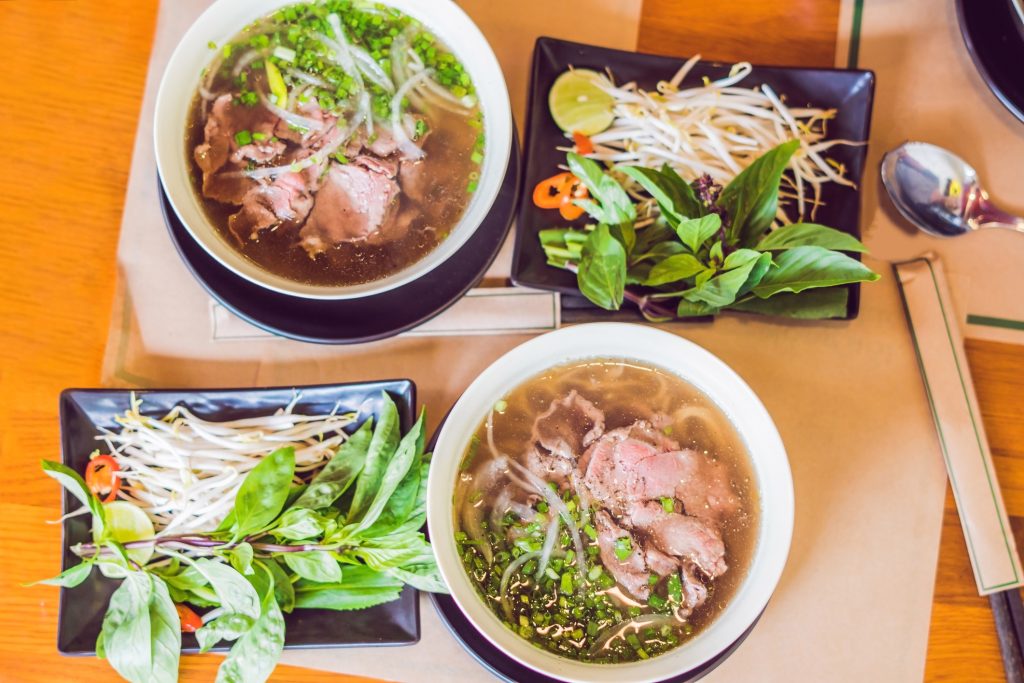 Vietnamese restaurant near me in Haltom City TX
But who are we kidding? With its amazing flavour, how can one say no to that in any weather, even if the temperature does kind of bother them?
This national staple is made with flat rice noodles, a warming broth and usually sliced beef, or chicken, or beef meatballs. The flavour of this comforting noodle soup can vary greatly across the country, and many establishments load your table with sauces, green herbs and dried spices so you can season your Pho exactly how you like it. Plenty of different variations to be made with this Vietnamese Beef Soup! There is no argument that "Pho Bo" is a mouthwatering, aromatic, flavorsome, and colorful dish.
About Us
5302 East Belknap Street
Haltom City, TX 76117
817-744-8754
signtv79@gmail.com
Pho Hotpot and Crawfish 7 | Vietnamese Restaurant near me in Haltom City, TX 76117