If you are seeking a nail salon where helps you to rejuvenate your beauty, Pedi N Nails is the ideal destination! Located conveniently in Orangeville, ON L9W 1L1, our nail salon is proud to deliver the highest quality treatments to our customers.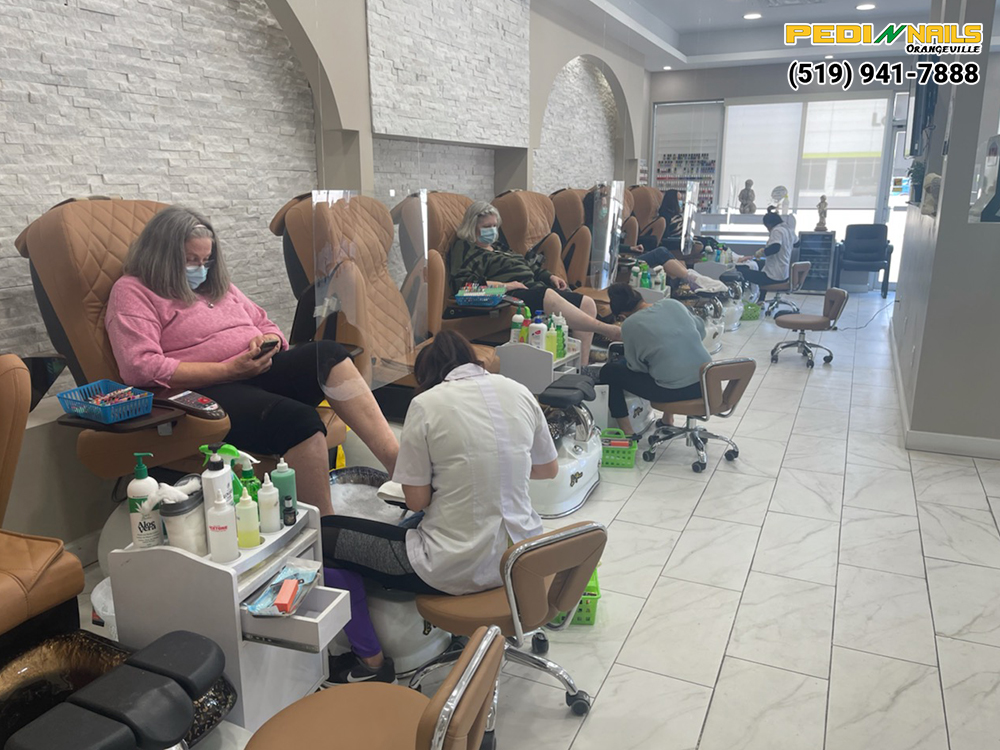 Our nail salon is dedicated to bringing top-of-the-line products mixed with expert techniques to the nail salon industry. Offering many services allows us to be a one-stop destination for those looking for a complete rejuvenating experience. The friendly staff creates an atmosphere of urban relaxation.
Nail salon in Orangeville ON L9W 1L1
Pedi N Nails understands the importance of maintaining a healthy, safe environment for all of our valued guests. That is why we clean, disinfect and sanitize all of our instruments and equipment for all services and treatments. We pledge to adhere to the highest industry standards.