We're here to give advice in case you are looking for some Winter-inspired nail ideas. Let your nails be your best accessory on days too cold to even get dressed! Below are top 5 incredible Winter nail designs that you should try out in the chilly months to warm up those cold hands. Stay with us and learn some manicure skills.
Get your nails ready for the festive season by letting them really shine with the brightest and shiniest glitter. Paint your nails a quiet hue like white, light beige or pale pink, then dress it up by adding a sprinkle of glitter. Glitter shimmers on your fingertips look like the driven snow. It'll be a favorite winter design and an excellent choice if you want to add a touch of luxury to your seasonal manicures. If you're the type of person who doesn't usually put a lot of effort into your nails, then this is a great seasonal look. You can have this style done at home or at any local nail salons.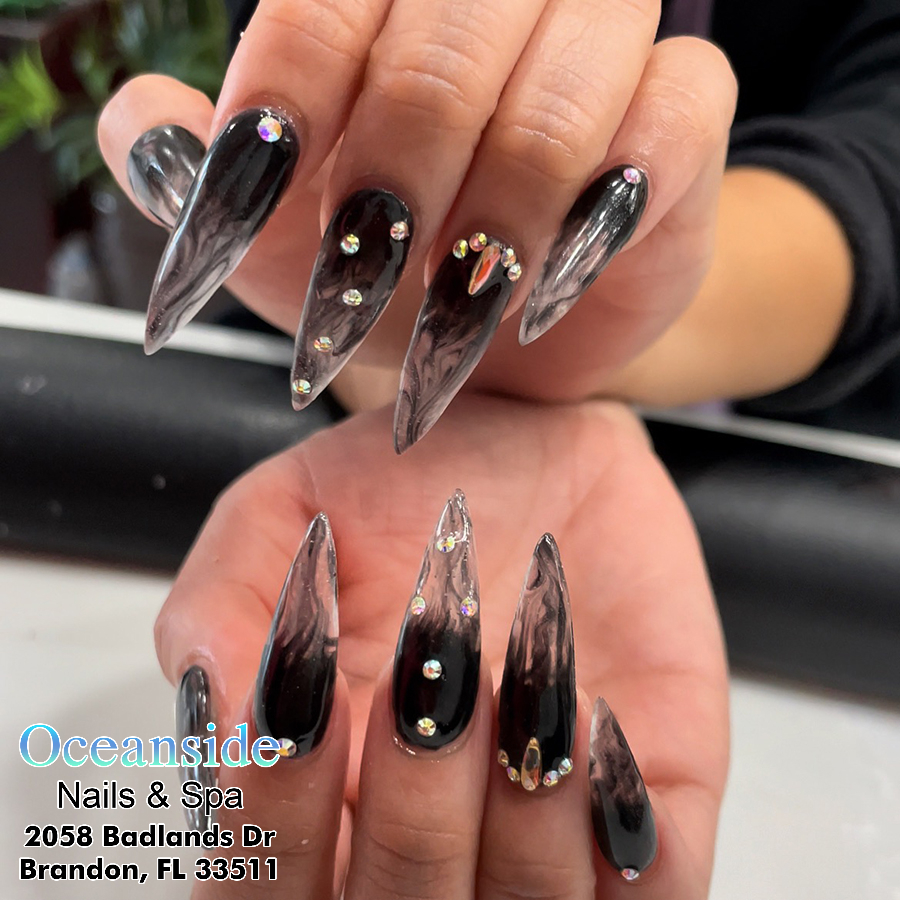 Acrylic nails with Gel Color by Oceanside nails
Are dip nails as strong as acrylic?
Dip Powder is here to help you solve all those problems. It's stronger than gel, lasts like acrylics, doesn't need a light, and won't ruin your nails. It's the nail Revolution you've been waiting for. The two types of manicures women get most often in a salon are gel polish or acrylic manicures.
What is Dip Powder?
Dip powder (also known as SNS, for the brand Signature Nail Systems) nails have grown in popularity, but before trying this trendy new service, there's at least one woman warning to proceed with caution. Most dip powders are a combination of a glue-type liquid and powder that hardens when it hits the air, and leaves long-lasting color on your — nails minus the need for any ultraviolet (UV) lighting to cure or dry. There also isn't the pungent smell that's often associated with gel or acrylic.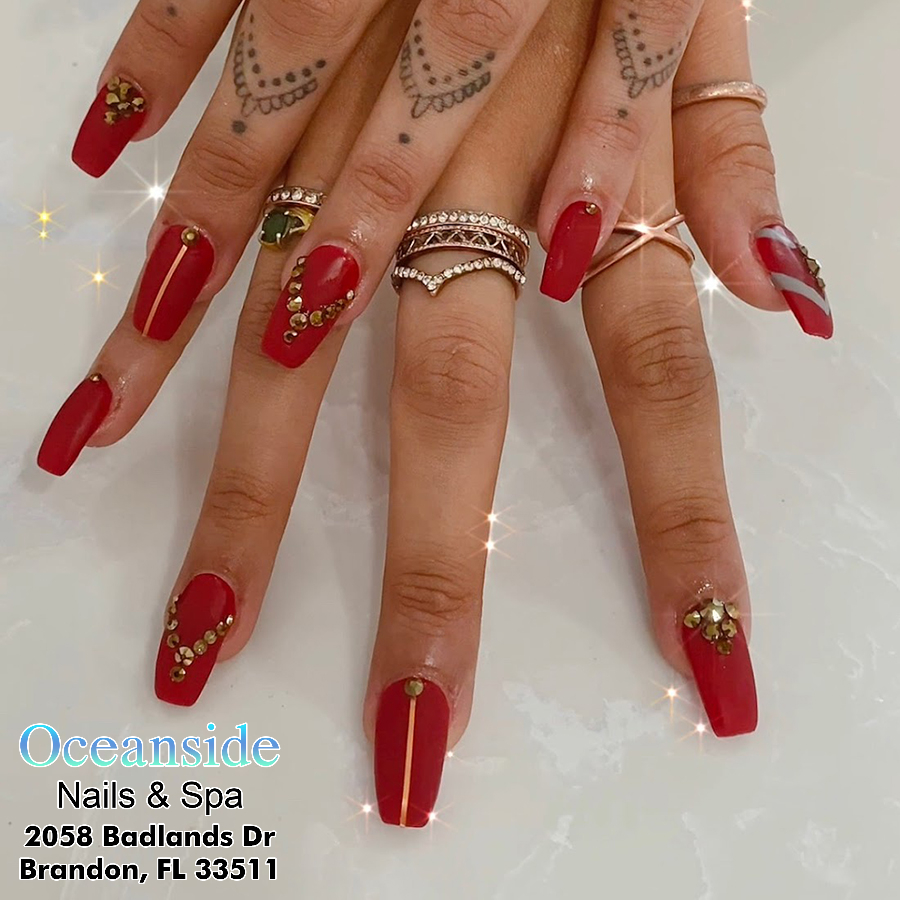 Tips by Nail salon 33511
What is the difference between acrylic and dip nails?
Dip requires a resin-based agent like super glue, whereas acrylics require a monomer to form the acrylic nails." A monomer is a chemical liquid that holds the acrylic and the nail together. It poses a strong chemical smell — you know the one as soon as you walk into a salon.
Do gel nails ruin your nails?
Gel manicures can weaken your nails.
Whether or not you opt for a gel or traditional polish formula, the truth is that regular manis of any kind can weaken your natural nails. The manicure process can lead to dehydration and thinning of the nail plate.
Can you Ombre with shellac?
It is possible to ombre a shellac colours with a powder. For example, paint the whole nail in bicycle yellow and then blend a neon orange powder onto the top half of the nail.
Read more tips by Oceanside Nails & Spa
Can you remove dip nails at home?
To take off dip powder using acetone, start by filing the shiny top coat layer off the nail to break the seal. Next, soak your nails in a bowl of acetone for 10-15 minutes. Once all of your fingers have soaked, take an acetone-soaked cotton ball and wipe any remaining powder off of your nails.