Located conveniently in Hickory Creek, TX 76210, iNails & Spa is the ideal nail salon for you to immerse yourself in a luxury environment.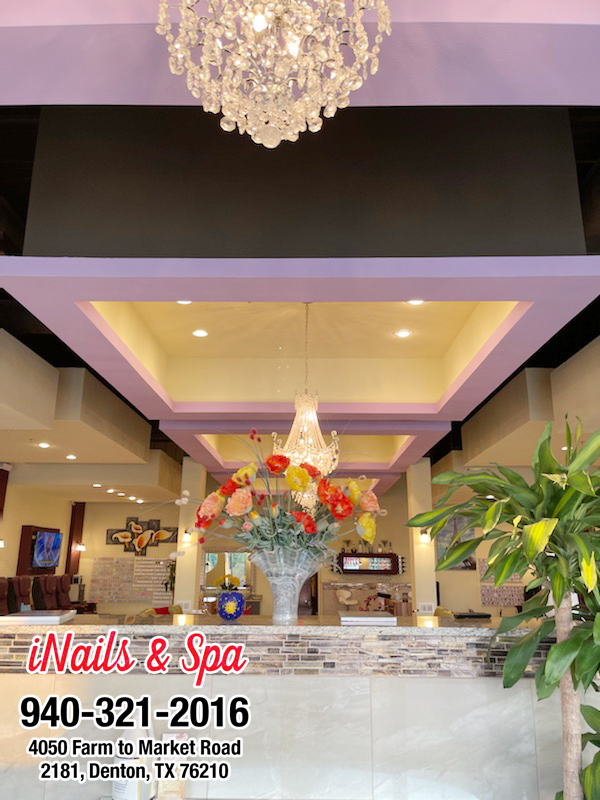 At our nail salon, we give you more than just the best manicure or waxing you've ever had. In addition to making you feel welcome and going the extra mile to make you feel incredible, we use natural products in our manicures and pedicures to multiply the benefits you enjoy. We know that beautiful manicures and world-class wax jobs don't happen without highly experienced technicians and elite equipment, which is why we only hire the best at our nail and waxing salon and stay on the cutting edge of spa and salon technology.
We understand that Safety and Sanitation are key to your peace of mind. Our implements are medically sterilized and disinfected after each use. Buffers and files are used only once then discarded. All pedicure procedures are done with liner protection. And above all, staff are trained to follow a proper sanitization protocol that puts clients hygiene as the number one priority.
Come pamper yourself and experience the ultimate service. Call Us to set an appointment, or just walk in any time.