Let's visit, have a relaxing time, and become prettier after enjoying high-end services at one of the best Nails Salons in Rockaway: Hot Tips Nail Lounge
Conveniently located in Rockaway, NJ 07866, our nail salon is proud to deliver the highest quality treatments to our customers.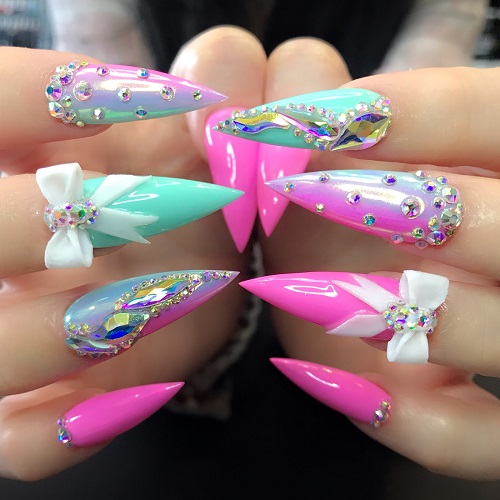 Hot Tips Nail Lounge offers the highest quality, most enjoyable manicure and pedicure services in Rockaway, NJ. As you enter Hot Tips Nail Lounge, you are greeting by our friendly staff that is highly skilled Nail Technicians, devoted to your personal care and complete satisfaction, rejuvenate your feet and hands.
Our nail salon understands that Safety and Sanitation are very important to customers. Our implements, equipment, and electrical instruments are always thoroughly cleaned and subjected to an approved sanitizing and disinfecting process before being reused. Buffers and files are used only once, then discarded. All pedicure procedures are performed with liner protection. Our staff was trained to follow a proper sanitization protocol that puts our customer's cleanliness as the number one priority.
We aim to maintain our reputation with professional quality services, which will compel you to refer us with pride. Come in, relax, and surf the internet while you enjoy your treatment.