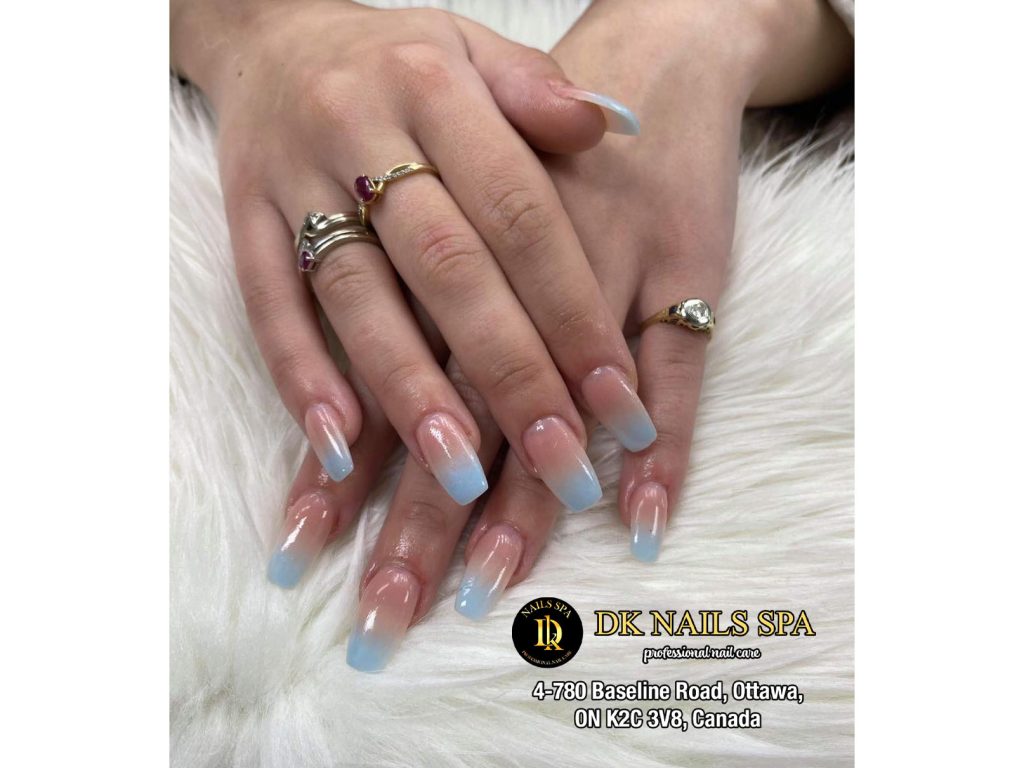 DK Nails Spa | Best nail salon in Ottawa, ON K2C 3V8 | Nail salon near me in Ottawa
Why leave your nails naked when a little bit of work can turn them into an eye-catching piece of art? Your nails are jewels not tools. An outstanding manicure or pedicure can become your perfect accessory, especially when you attend a weekend-long event or hang out with friends on weekend nights. A visit to a local nail lounge or an appointment with your go-to nail tech will beautify both your fingernails and toenails.
When your nails are newly painted, they need a lot of time to completely dry. Weekday routines might not allow your new manicured nails to be given enough drying time. So, people usually choose to get their nails designed on weekends. Not only will they have time to dry the new nails completely, but also they can freely take photos of their beautiful nails, retouch these photos, and post them on Instagram. No need to rush!
What are the best colors for ombre nails?
White and Red Gradient Nail Design.
V-Shaped Ombre Nail Design.
Violet to Yellow Gradient Nail Design.
Rainbow Glitter Gradient Nail Design.
Purple Ombre Nail Design.
Purple to Pink Ombre Nail Design.
Pink to Blue Gradient Nail Design.
Purple Ombre Nail Design.
We have gathered some of the trendiest nail designs for you to get inspired. Come meet our friendly staff members and get your nails done by our highly trained technicians. Your hands and feet never take a day off, so take good care of them. Call, walk in or message us today!
Address: 4-780 Baseline Rd, Ottawa, ON K2C 3V8
Phone: 613-224-4777