Why is it called coffin nails?
Coffin nails, also known as ballerina nails, may have started with A-listers like Rihanna and Kim Kardashian, but it has quickly overtaken the nail world. They're named for either the angular shape of a coffin or the flat toe of a ballerina's slipper and have a tight C-curve, tapered sides, and a straight free edge.
Glitter nail design by Diamond Nail Spa – Good nail salon in Fresno CA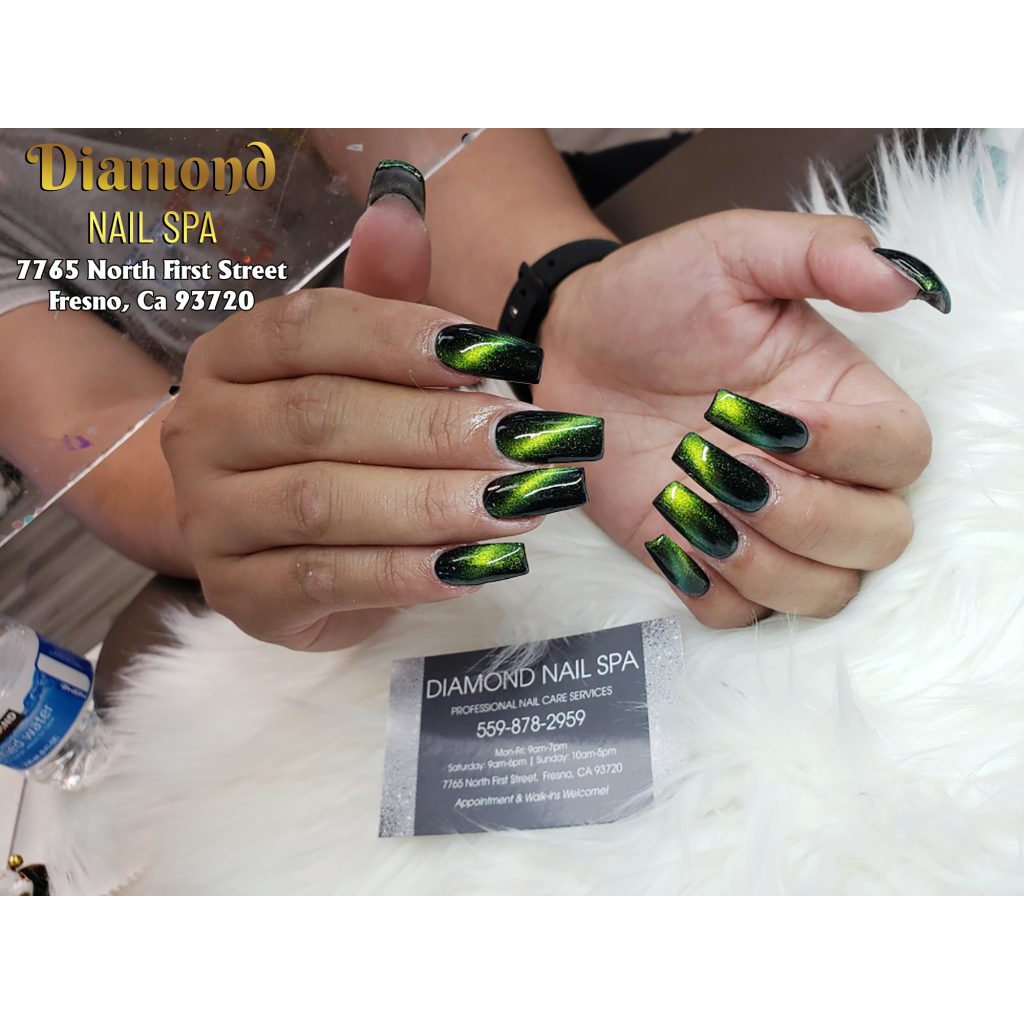 What does coffin shaped nails look like?
Ballerina nails (also known as coffin-shaped nails) are Kylie Jenner's signature nail shape. Ballerina nails are essentially the stiletto nail, but with a square rather than pointy tip. They're called ballerina nails or coffin nails because the shape resembles both a coffin and a ballerina's slipper.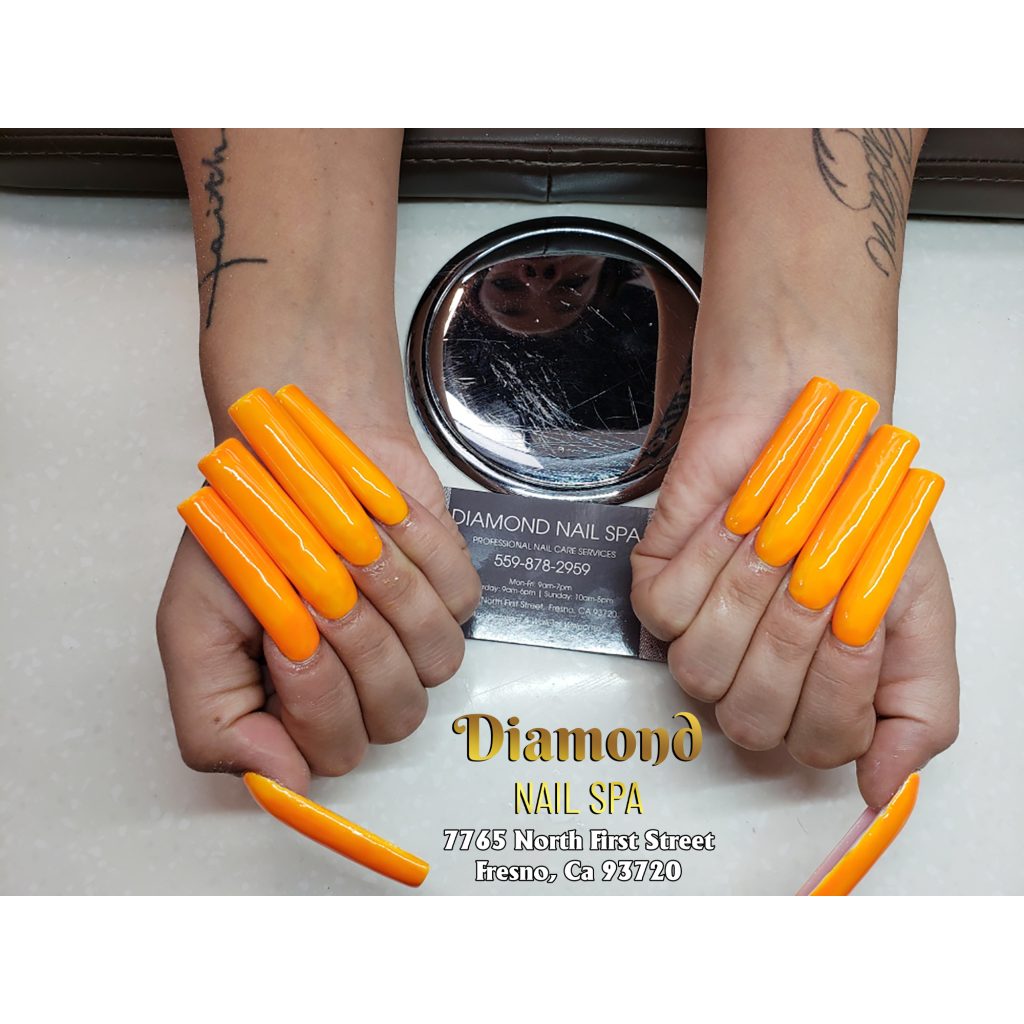 How long does ombre nails last?
Instead of using UV rays to seal in your polish, the color comes from a pigmented powder. Between base coats and a sealant, you dip your nails into a little jar of your chosen color (SNS and Revel are the two most popular and vetted manufacturers) for a mani that could last three to four weeks
Ombre nail design by Diamond Nail Spa in Fresno CA – Nail salon 93720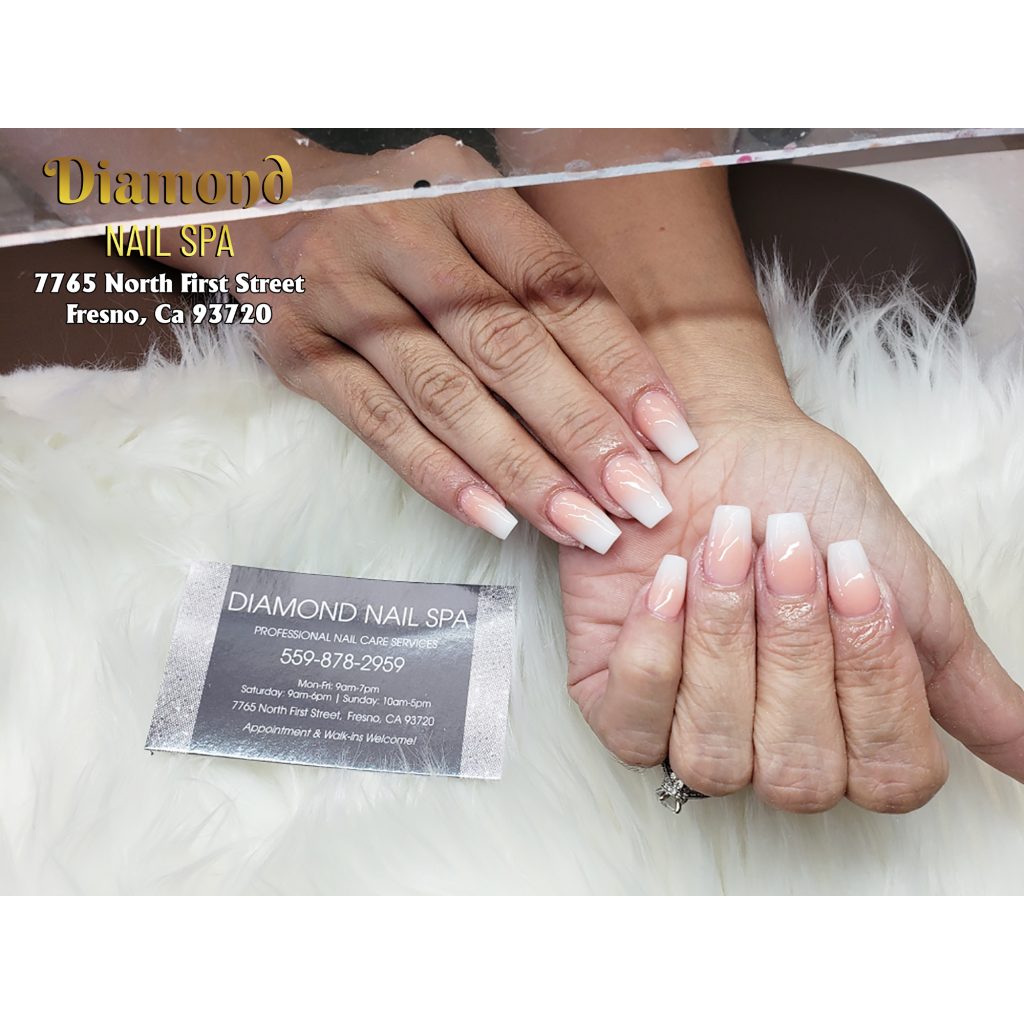 What are the best colors for ombre nails?
White and Red Gradient Nail Design.
V-Shaped Ombre Nail Design.
Violet to Yellow Gradient Nail Design.
Rainbow Glitter Gradient Nail Design.
Purple Ombre Nail Design.
Purple to Pink Ombre Nail Design.
Pink to Blue Gradient Nail Design.
Purple Ombre Nail Design.
Here are the latest must-have nail trends! Our professional techs are able to help you achieve a great work of art. Life is too short to have naked nails. Make your appts today!
CONTACT US
7765 North First Street,
Fresno, CA 93720
559-878-2959
natvo110291@gmail.com