Signature Nail Service is a type of manicure that involves repeated dipping of your nails into a colored powder that hardens into a matte finish on your nail. It's fairly new to the nail salon world and is currently only available in a limited number of salons. It does not require a primer or UV light, and is a healthier alternative to shellac or gel manicures.
What is the difference between acrylic and dip nails?
Dip requires a resin-based agent like super glue, whereas acrylics require a monomer to form the acrylic nails." A monomer is a chemical liquid that holds the acrylic and the nail together. It poses a strong chemical smell — you know the one as soon as you walk into a salon.
Some nail services such as: Manicure and Pedicure near me in Katy, TX 77494
Classic : Basic manicure which includes nail trimming, cuticle grooming on hands, hot towel, massage, and finish with your choice of polish.
Signature: Includes everything in the Classic with a mask wrapped around the arms to rehydrate the skin and a choice of paraffin or hot stone massage.
Aroma Therapy: Everything in Signature plus your choice of aromatherapy and extensive arms and hands massage. Includes a complimentary neck & shoulder massage.
Deluxe: Because you deserve it! Includes everything in Aroma Therapy plus BOTH paraffin and hot stone massage and extensive arms and hands massage.
Pink & White, Acrylic nails, Classic 8 Mins Massage, Signature 12 Mins Massage, Tropical Paradise 16 Mins Massage and more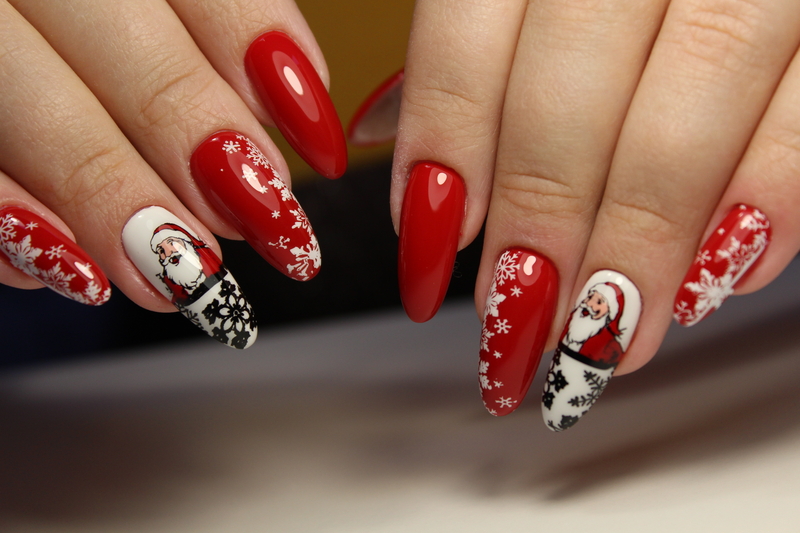 The oval shape is an attractive nail shape for most women's hands and can work on long nail beds and short ones as well. Ovals can be longer to accentuate a long nail bed, or they can be shorter to complement a shorter nail bed. The oval can add length to a nail while retaining the softer curves of the round shape.
Bring in holiday vibes with snowflakes all over the place. For winter nail art, painting snowflakes is a must to meet the spirit of the season. What do you think of the snowflakes? Do you think they're just some white dots? Actually, the experienced manicurist can create different shapes for snowflakes so it's important to go see a professional nail tech for the best results. Why choose red as the nail color? Because red is a typical holiday season color that's fun to play with! Classy, glamorous, festive, seasonal, basically anything you could possibly want in a set of nails.
Let's transform your nails into fabulous ones. Click to book your appointment – Nail salon 77494!