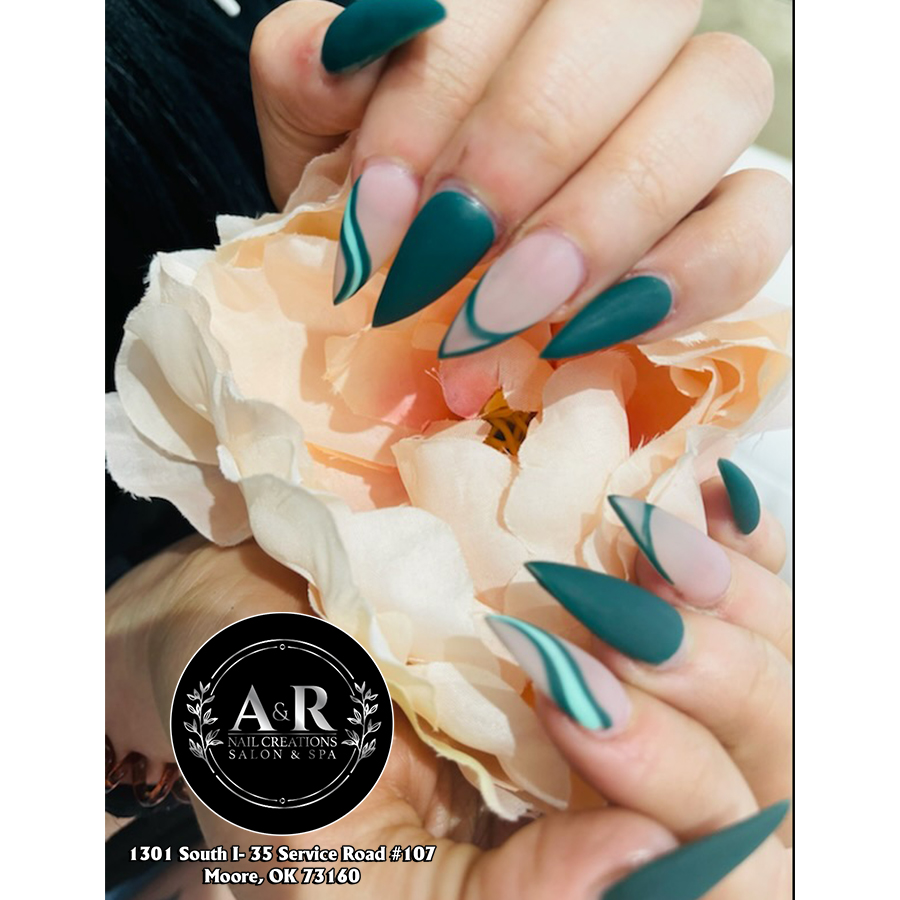 A & R Nail Creations Salon & Spa | Nail salon Moore OK 73160
Address: 1301 South I- 35 Service Road #107, Moore, OK 73160
Phone: 405-676-5722
Email: arnailcreations22@gmail.com
What Are Gel Nails?
Let's cover gels first. Gel nails are made by a three-step process, which consists of brushing a base coat, nail polish, and top coat over your natural nails. With each coat, the nail is placed under a UV light for somewhere between 30 seconds and two minutes to cure. Once cured, the layer of gel polish hardens and won't smudge like a regular nail polish. The final result is nails that sport a glossy and freshly manicured look.
If you want to extend the length of your natural nails, gel nails also come in handy. Gel extensions, we're looking at you! This popular technique consists of an extended tip, typically made of acrylic, that's attached to the ends of your nails. Next, your nails undergo the normal process of applying a gel nail polish system and being placed under a UV lamp to set.
How to Choose a Salon Based on Your Personal Style?
Choosing a salon is not as easy as it seems. You have to consider the stylist's personality, the salon's location, and many other factors. That is why it is important to research the salons in your area before you make a decision.
A good place to start is with online reviews. This will give you an idea of what current clients think of the salon and its stylists. If you have any friends that have gone to a salon in your area, ask them for their opinion too!
Let's come in our nail salon in Moore OK today!