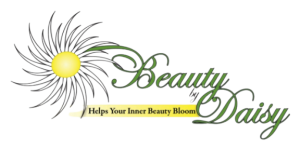 Daisy Tran is a master's educator in cosmetology and esthetics. She is a nationally recognized Microblading and permanent makeup artist with over 16 years of experience in the beauty industry. After many years of traveling, both learning and teaching the latest beauty procedures throughout the world, Daisy Tran learned top beauty techniques in South Korea, Germany, Russia, and the United States. She has trained with Oxygen Ceauticals, Phibrows, Xtreme Lashes, and BDR (Best Derma Regeneration) – all renowned leaders in the beauty industry. Daisy Tran brought her worldwide training and experience to Texas and Alluring Aesthetic Studio was born.
In Germany, Daisy was introduced to BDR – Best Derma Regeneration – skin repair and rejuvenation treatment, the results are comparable to medical beauty treatments such as laser resurfacing. The tremendous advantage of BDR is that there is no pain, no downtime, and instant results.
Beauty By Daisy – Academy is pleased to announce that our Studio is the first in Texas to offer the Oxygen Facial treatment using a world leader in skincare from South Korea, called OxygenCeuticals. Daisy Tran has worked closely with Dr. Jisan Woo, the founder, to bring this cutting-edge skincare to Texas. Dr. Jisan Woo and his staff came to Texas to support us at the International Esthetic Expo and also personally trained our staff in their amazing Asian facial techniques.
Beauty By Daisy – Academy is dedicated to providing a friendly and relaxing atmosphere. We strive to have our clients unwind and enjoy our extensive range of spa treatments and services.
Beauty By Daisy – Academy has an experienced team; hand-picked and dedicated to providing a personal approach to your beauty enhancement needs and desires. We combine progressive and advanced techniques with the best products available, in order to create an experience that suits each individual's needs.