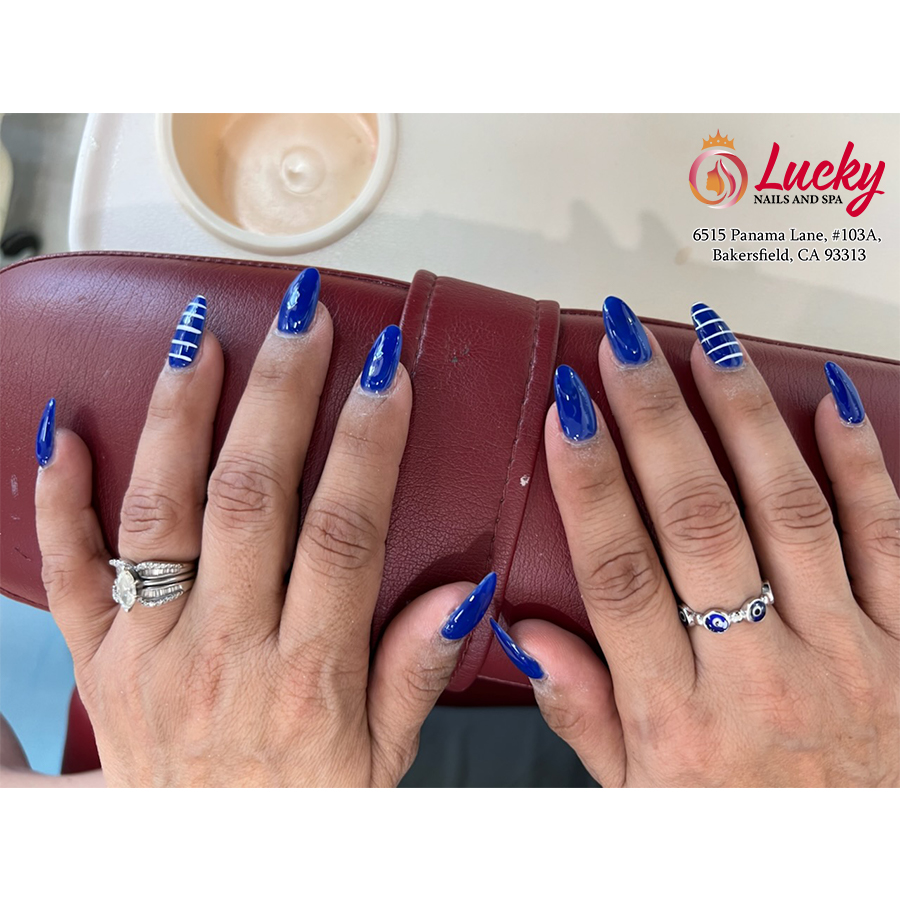 Gelish is a pure, thin UV gel that is pigmented in various degrees to give colour. The formula, which applies like a classic polish, but lasts much longer, is slightly thicker than shellac; expect it to last up to three weeks while protecting your natural nail (bonus). Gelish can often work better for those with weaker nails because of its impenetrable polish.
👏 Perfectly shaped! That is how we would explain how these nails look. Almond shaped with pretty nail polish like this design is great for day-to-night wear.
📣 Great nails don't happen by chance they happen by appointment. Call us today!
Lucky Nails And Spa LLC in Bakersfield | Nail salon 93313
6515 Panama Lane, #103A, Bakersfield, CA 93313
661-847-9555
tuanhungnguyen1972@yahoo.com