Why leave your nails naked when a little bit of work can turn them into an eye-catching piece of art? Your nails are jewels not tools. An outstanding manicure or pedicure can become your perfect accessory, especially when you attend a weekend-long event or hang out with friends on weekend nights.
A visit to a local nail lounge or an appointment with your go-to nail tech will beautify both your fingernails and toenails. When your nails are newly painted, they need a lot of time to completely dry.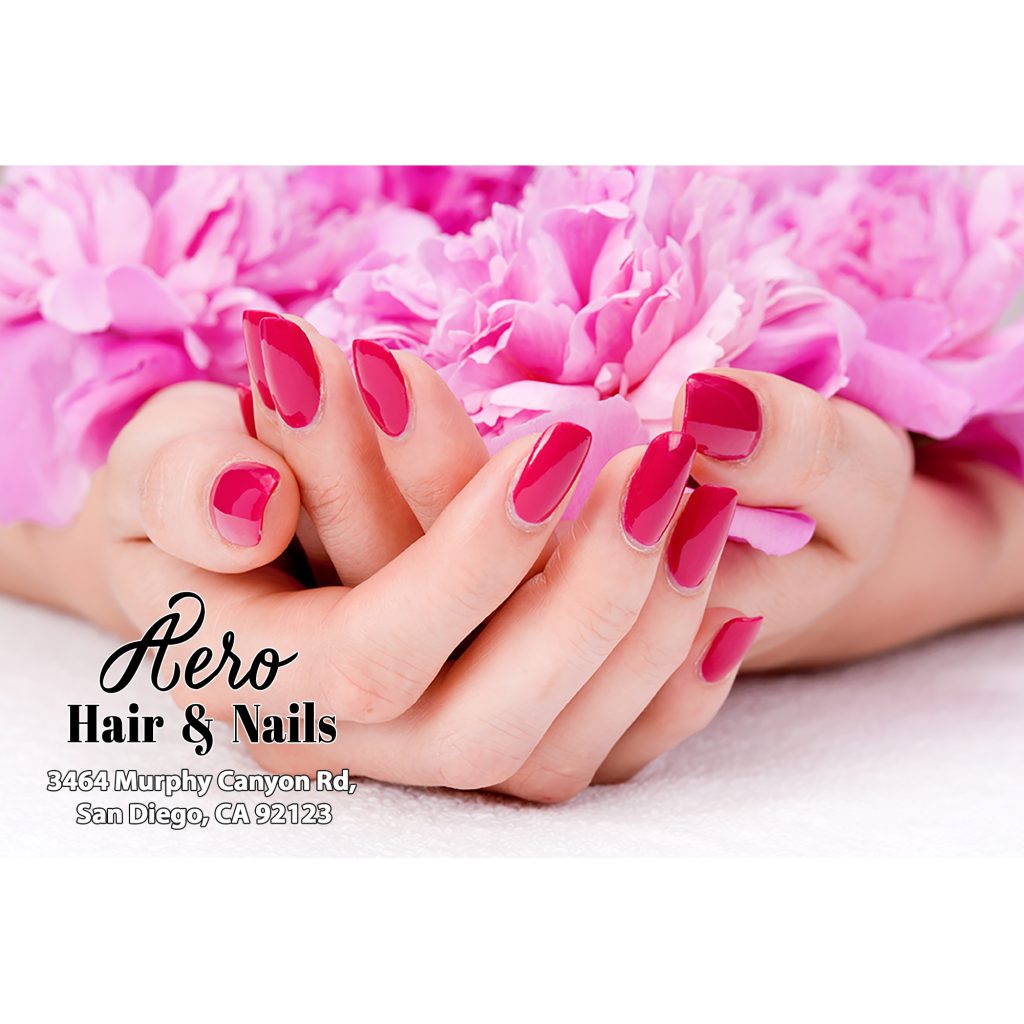 Weekday routines might not allow your new manicured nails to be given enough drying time. So, people usually choose to get their nails designed on weekends. Not only will they have time to dry the new nails completely, but also they can freely take photos of their beautiful nails, retouch these photos, and post them on Instagram. No need to rush!
WHAT ARE ACRYLIC NAILS?
Acrylic nails are extensions of natural nails. Applying them involves filing the natural nail bed down, and then adding a mix of acrylic powder and liquid. This creates an acrylic which is used to mold the artificial nail. After this, nail polish can be applied to the smooth surface.
Welcome to Aero Hair & Nails in San Diego – Nail salon 92123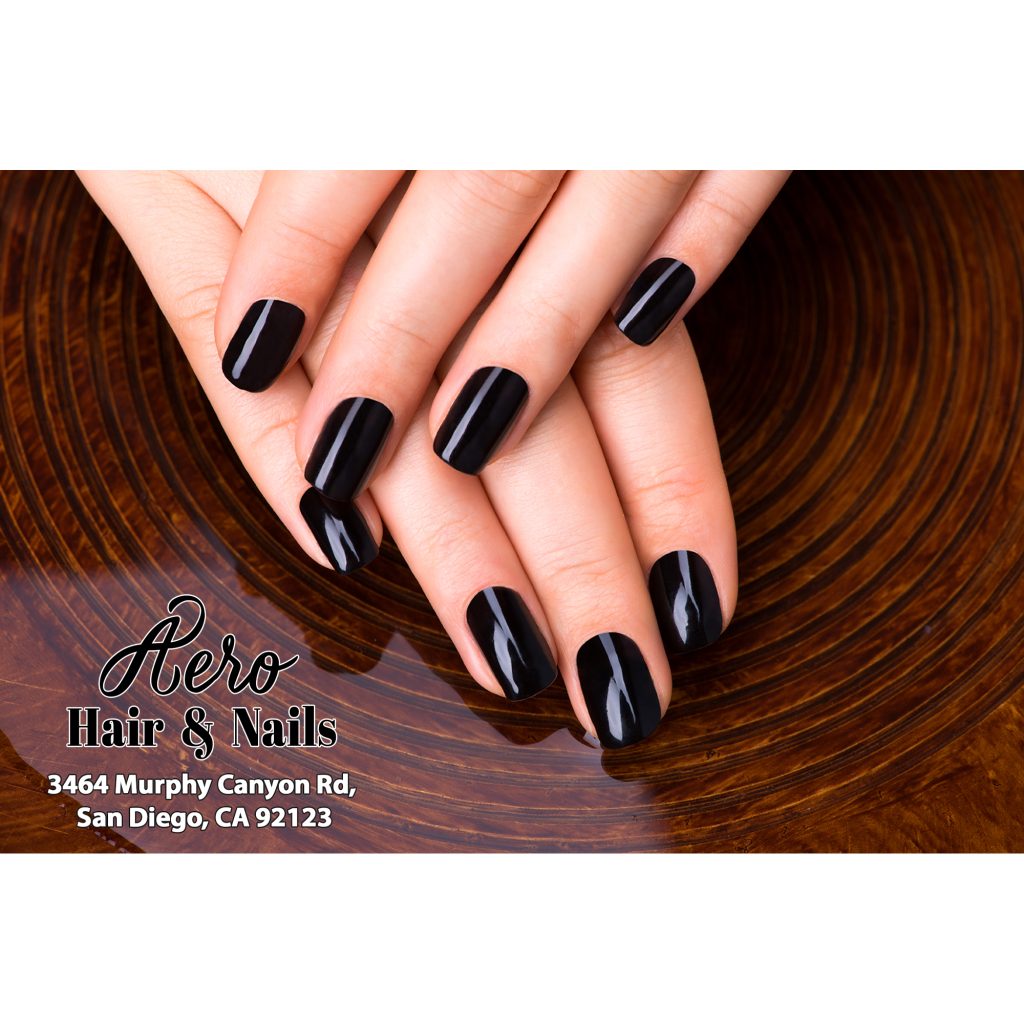 As nails grow out, you'll still need to fill in acrylic nails every few weeks. Because of this regular maintenance (which is about the same for any nail), the slight increase in durability probably isn't enough to be significant. Upkeep will continue regularly, no matter what nail style you pick.
Acrylic nails are very hard, which means that they have a rigid, inflexible appearance that natural nails do not. As a general rule, they are the most difficult to pass off as authentic. If you want a more believable appearance standing up to scrutiny, dipping nails or gels are the better bet.
Pros of Acrylic Manicure:
Acrylic nails are more durable than gel or dip.
They last longer.
They are more affordable – both at the initial application and because they need replacing less frequently.
Aero Hair & Nails | Nail salon in San Diego CA
3464 Murphy Canyon Road, San Diego, CA 92123
858-467-9397
858-282-9704
nduong@yahoo.com