It may be called the French manicure, but this trend actually has its roots in 1970s Hollywood. Jeff Pink, founder of the ubiquitous nail polish company Orly, is credited with coining the name in 1978, though it was cosmetics kingpin Max Factor who is believed to have invented the look itself all the way back in the 1930s.
The "French" connection here is due to Factor's claim that he first created the manicure for fashion forward women in Paris. It was Pink however who created he first French manicure kit and took the look mainstream. Pink also said that it was his practice of painting the trend on Parisian women's nails that led to the term.
Design by Diamond Nail Spa – Nail salon Fresno 93720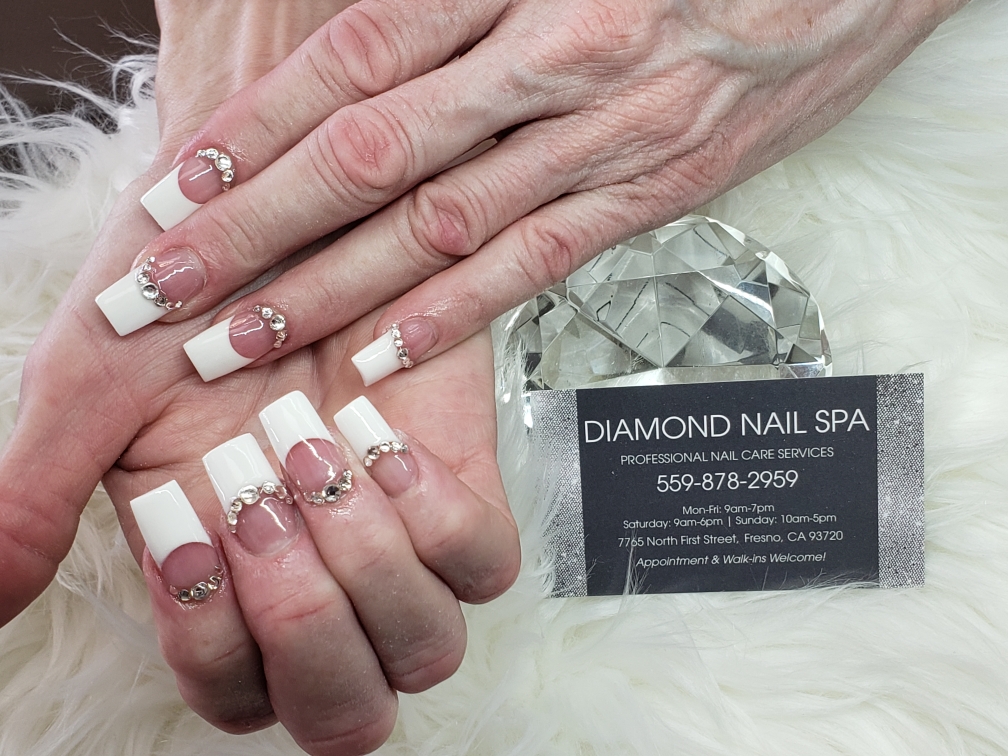 Disagreements over the name's true origin aside, it wasn't long before the French manicure took over in Hollywood — and eventually across the U.S., and then the world. Interestingly, France itself borrowed the name when they adopted the look, calling it la French manucure.
The French manicure is a classic that will likely never go out of style. It's chic and sophisticated—the perfect choice for formal events. After gently trimming your cuticles and nails, the manicurist will apply a transparent, beige, or pale pink polish to the nails. After it dries, the tip is painted with white polish in a crescent shape. Some people like to use a different color for a modern look.
⭐️ Nothing would make you feel loved by pampering yourself with a perfect set of nails. Visit us today!
Diamond Nail Spa | Nail salon 93720
7765 North First Street, Fresno, CA 93720
559-878-2959
natvo110291@gmail.com