SPRING NAIL COLORS 2021
We're curating a list of 2021 spring nail colors that are sure to leave you feeling fresh, fabulous, and well-prepared for your next salon visit.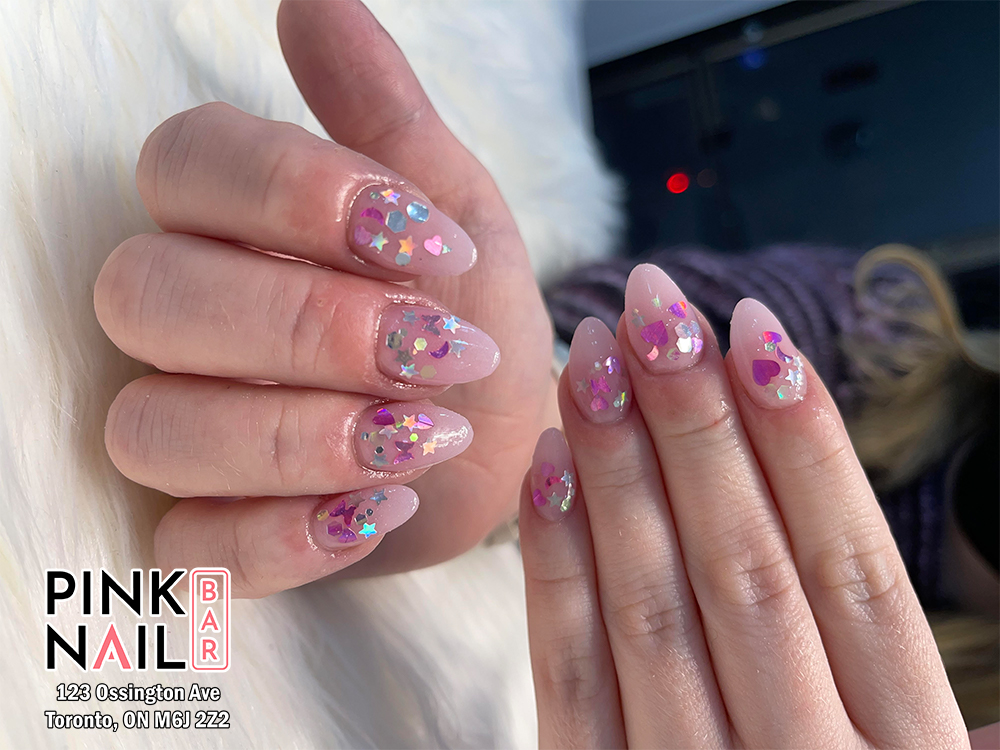 Pink: Gone are the days of more muted, neutral pinks. Look for all shades, from bubblegum to hot pink. In case you don't know, bubblegum pink is set to be huge in 2021 and you can expect to see this shade in many top-notch nail salons in your local area.
Green: All shades of green look flattering on your 2021 spring manicure. It's time to become one with nature and try the green nail polish trend. Whether you prefer a soft shade or a more classic version of the hue, we're seeing nail artists all over social media giving themselves leafy manicures that look fresh for spring. Find your new favorite bottle of green — a fashion-forward investment ahead of St. Patrick's Day.
Scarlet: A slightly orange-tinted shade of red, scarlet is the color of flames and the symbol of power. This vibrant tone of red can inspire a fresh start for the new year. Painting scarlet color on your nails will feel like wearing in-bloom poppies on your digits.
Pink Nail Bar | Nail salon near me Toronto, ON M6J 2Z2
What Is The Best Nail Style For You?
As with many things in life, the answer to this question really boils down to your personal preference. If you love natural-looking nails, gel nails are a great choice. They're also a great pick to help prevent your nails from getting damaged.
On the other hand, if you're trying to avoid cracking or peeling nail polish, acrylic nails will suit your needs. Keep in mind, if either gel or acrylic nails are incorrectly applied, you run the risk of damaging your nails. The key to getting the best gel or acrylic nails is to rely on a licensed nail technician to give you your manicure.
Book your appointment now to take care manicure and pedicure Toronto!