Shellac is the brand name for a new, patent pending nail product created by Creative Nail Design (CND). It is a hybrid, meaning half nail polish, half gel. The product can be applied similarly to nail polish on your natural nails (no sculpting or filing). It is cured through UV lighting, just like Gels.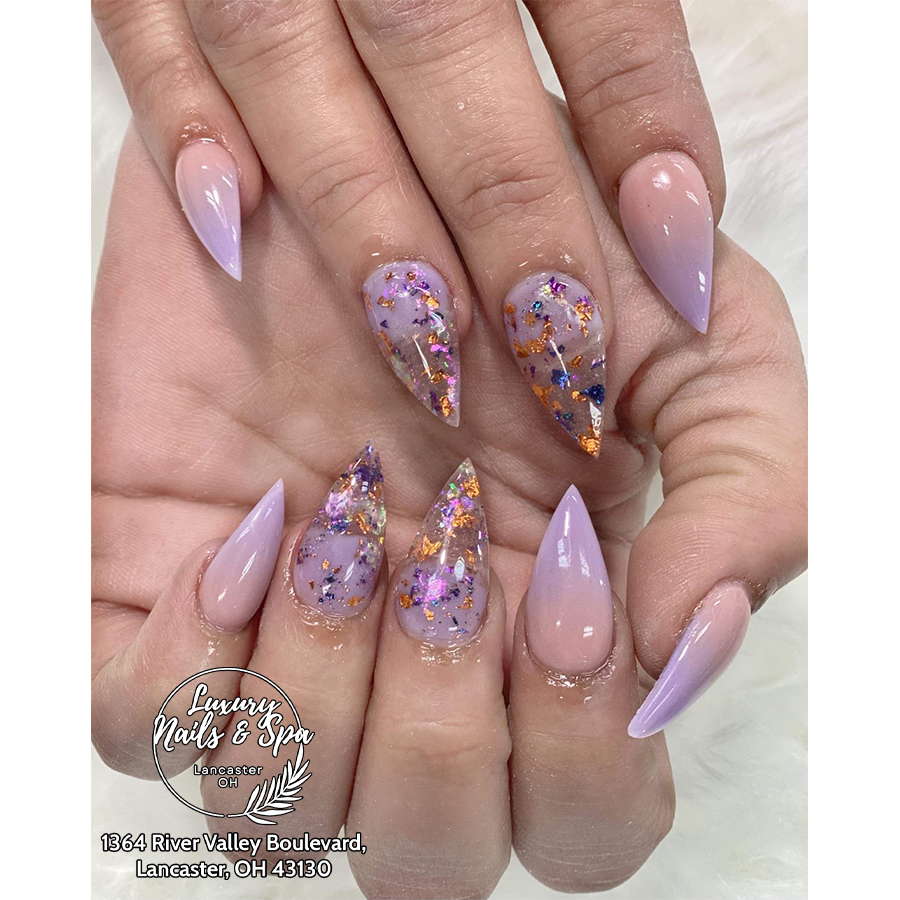 About two weeks. Shellac was the first hybrid polish, produced by CND, and you can expect manicures to last about two weeks. Some may find that the chip-free finish lasts longer than this, but it's recommended that you get them removed after 14 days as by this time your own nail will have started to grow out.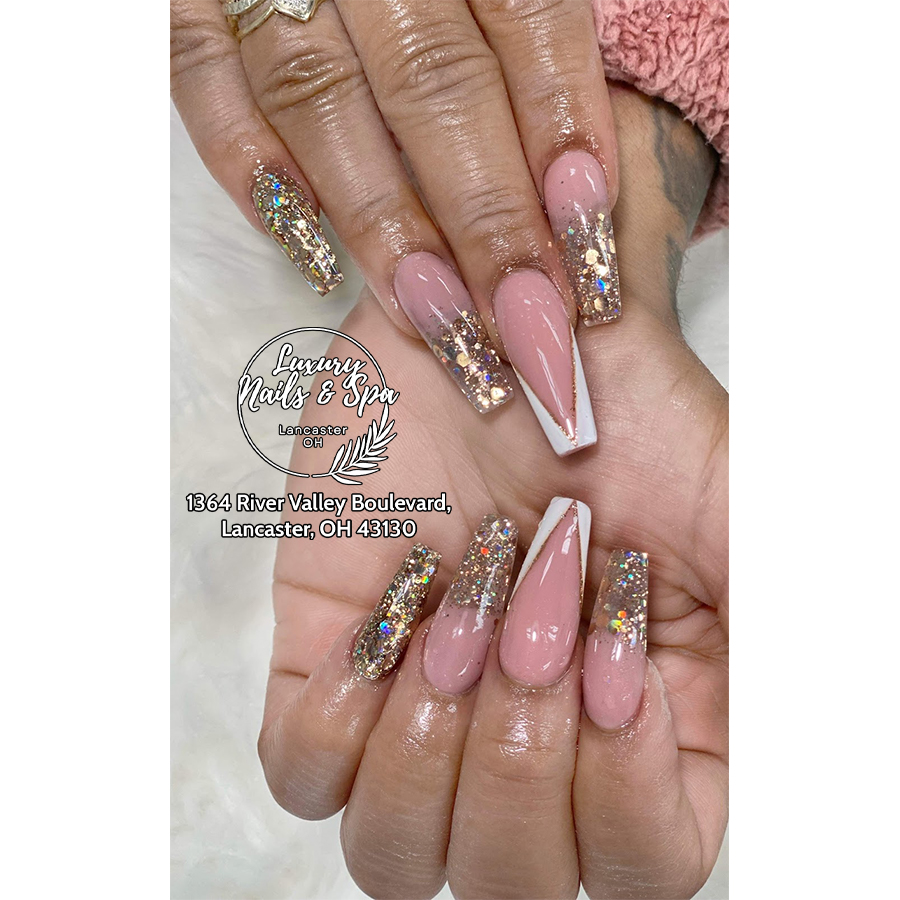 Pink nail design by LUXURY NAILS & SPA – Nail salon 43130
Why Are Coffin Nails So Attractive?
Here are some reasons to love coffin shaped nails:
They elongate the fingers and provide a bigger canvas for nail art. And they obviously add a bit of edge to every outfit.
Coffin nails are flattering on any shape of hand.
Coffin nails are a bit more fun and adventurous than rounder shaped nails.
Coffin shaped nails have a flat tip which makes them strong and durable.
How Did Coffin Nails Gain Popularity?
Coffin nail shape is seriously popular amongst stylish ladies. You couldn't avoid coffin nails on the catwalk fashion shows, and countless celebrities have been rocking this look. Kylie Jenner hasn't worn any other nail shape than coffin shape in about six years. Thanks to her obsession with the long, squared coffin nail, this design is Instagram's favorite nail trend.
It's the fact that a man doesn't want to think of your nails as just another accessory you're wearing, but as another beautiful part of you. If done right, polished nails can leave a lasting impression that YOU are beautiful (not just your nails). A good manicure is sure to brighten your day. Save your favourite nail picture and come see a professional manicurist for the best nail design!
LUXURY NAILS & SPA | Nail salon Lancaster OH
Address: 1364 River Valley Boulevard, Lancaster, OH 43130
Phone: 740-785-5679
Email: thach6133@gmail.com